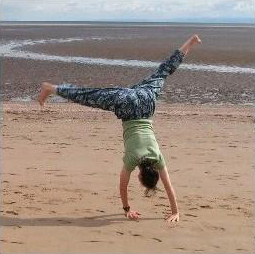 Alexander Technique
with Tim Soar
   +44 (0)1792 296278
Kiri wo Miru Retreats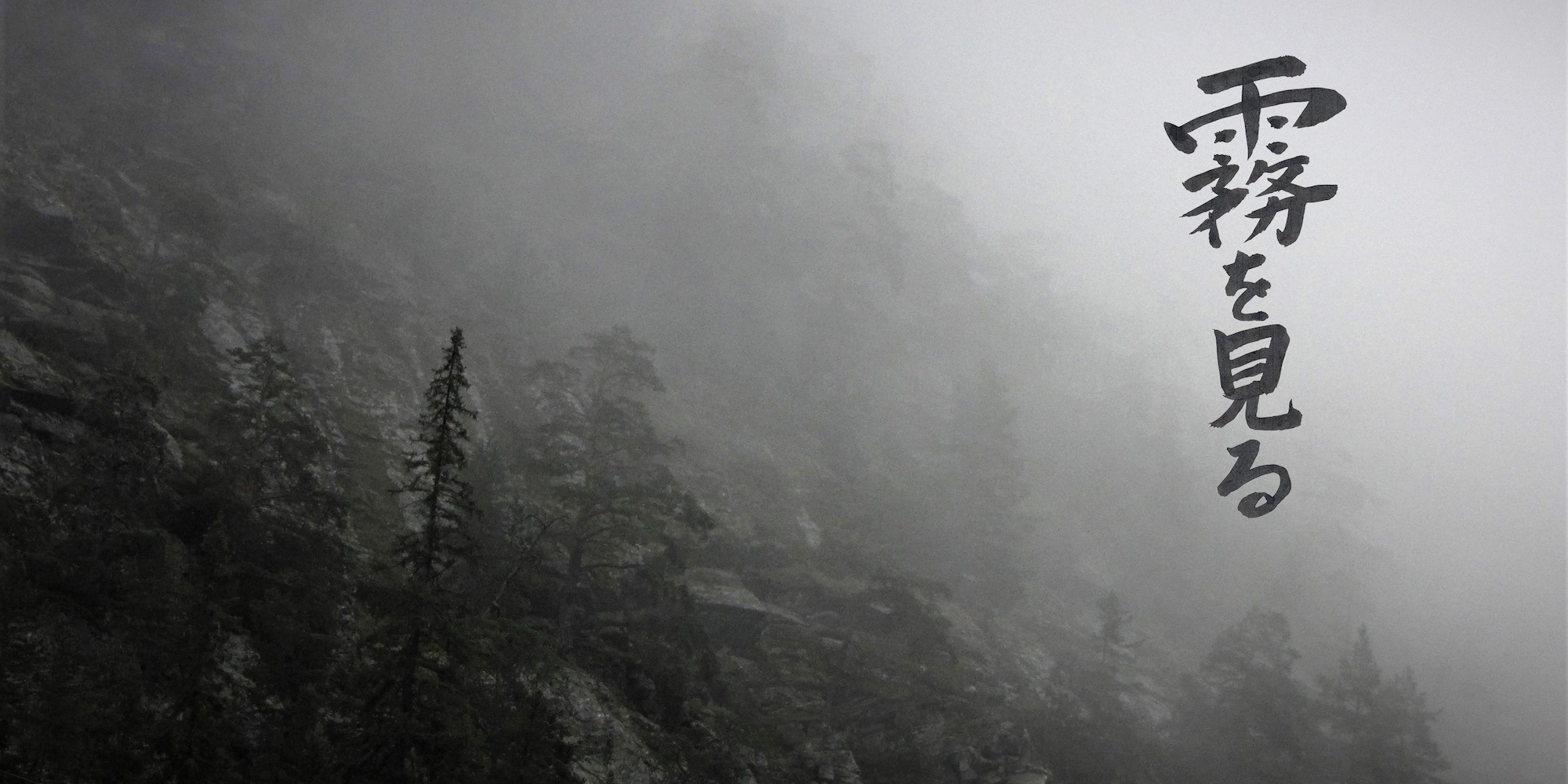 Gazing into the Mist
Yoga and Alexander Technique
in the Arctic
A retreat with Anna Goldbeck-Wood and Tim Soar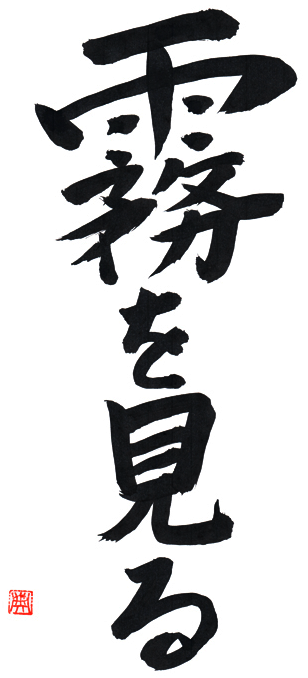 Thursday 3rd to Sunday 6th September, 2020
About this retreat
We invite you to join us in the magical and misty landscape of Norway's Arctic Lofoten Islands, and allow yourself to be nourished by movement, stillness and reflection, and the sharing of lovingly prepared food, with two skilful, attentive and complementary teachers to support you in reconnecting with the wild and peaceful you.
Our retreat offers three whole days filled with group classes for Vinyasa Yoga, Alexander Technique, Yin Yoga, Yoga Nidra, and evolutionary movement. There will also be scheduled time for some one-to-one Alexander Technique lessons, as well as exploring the islands on your own, or taking a well earned rest!
Location: Lofoten Yoga Studio, JM Johansens Vei 99, 8340 Stamsund, Norway
Kiri Wo Miru: "Gazing into the Mist"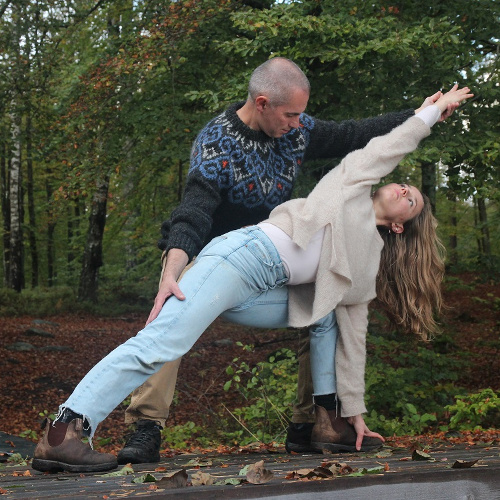 Kiri Wo Miru Retreats is a collaboration between Anna Goldbeck-Wood and Tim Soar, offering events combining the best in Yoga and Alexander Technique teaching, in beautiful and peaceful locations.
Kiri wo miru is Japanese for "gazing into the mist". The name reflects our understanding that we are seeking ways of "allowing" a good quality of movement rather than forcing our preconceptions of the movement onto our practice. In our work we find ourselves seeking something that is always somewhat hidden and unknown, as if shrouded in mist. Yoga and Alexander Technique give us ways of "gazing into the mist" — ways to build our abilities of focusing and allowing, of skilful uncertainty — that permit gradually clearer experiences of a freer way of being.
Who might enjoy this course?
Anyone with some experience of either Yoga or Alexander Technique, and an interest in the two disciplines together is very welcome. Of course, none of the sessions is compulsory, but in order to get the most out of the retreat, you will need to be fit enough to consider two yoga sessions each day. No great level of expertise is expected, but teachers of either discipline who may be curious about the other are welcome. The language used will be English, but we are hoping for a good mix of people from different countries.
Cost and what's included
What is included:
Opening welcome with hot cacao ceremony
At least four hours of group classes and workshops each day on Friday, Saturday and Sunday
One-to-one Alexander lesson
Shorter one-to-one hands-on "turns"
Organic, locally-sourced, vegetarian lunches, light breakfasts and cake
We meet initially in the evening of Thursday September 3rd, for the opening welcome and orientation. The retreat finishes after the last class, before dinner time, on Sunday September 6th.
What's not included:
Travel
Accommodation
Dinners
Course Fees:
Early bird: £250 (please see kiriwomiru.eventbrite.com for details).
Standard: £350
There are two subsidised places for participants in full-time education, or unwaged. Please email for more information.
Booking and contact
You can book online at kiriwomiru.eventbrite.com.
If you have any questions or would like to contact us for any reason, you can email Anna and Tim at , or phone Tim on +44(0)1792 296278, or use the contact form at the foot of this page.
Tim and Anna
Tim is based in Swansea, South Wales, where he has taught the Alexander Technique for over twenty-five years. He loves to work with a wide range of people, but he has particular interests in the usefulness of the Alexander Technique for performing artists, for practitioners of Eastern movement disciplines such as yoga or martial arts, and for people recovering from psychological trauma.
In addition to his private practices, Tim teaches at the Royal Welsh College of Music and Drama, and he has been the resident Alexander teacher for Marnaves Summer Baroque — a Summer School for student and young professional string players, since 2011.
He also worked with John Hunter for several years as one of the key teachers at the residential courses which formed part of the Alexander teacher training course which John directed.
Tim has built a particular reputation for the quality of his hands-on work that takes him regularly to London, and to Aalborg, Denmark.
Anna is a movement coach working at the intersection of artistry and well-being. With a background as a violinist, singer and physical theatre performer, her practice cultivates the idea that the body is our creative home, and our first instrument. Anna coaches musicians to fine-tune the relationship between their physical and imaginative performance and their musical one, and non-musicians to tune in to their innate sense of rhythm, lyricism and harmony between mind, body and emotions.
In the practice of yoga, Anna found a place where everything comes together: mind, body, imagination, artistry and musicianship. She teaches Hot Flow, Bikram and Yin Yoga for London's SOMA House Studio, and also leads practice for London-based charity Blind Aid.
Anna's practice stands for rigour, nuance and care. She hopes to empower artists, athletes, as well as anyone and everyone with an interest in performance of any kind, to tap their inherent potential, and move beyond habitual restrictions to find more freedom.
Our travel and accommodation recommendations to suit every personality type and budget
Travel
Thrifty: Fly direct to Trondheim. Book an advance "minipris" NSB train ticket to Bodø. Then take the Hurtigruten ferry to Stamsund.
Speedy: Fly to Leknes via Oslo. Rent a car or catch the bus from Leknes to Stamsund
Romantic: Fly to Oslo or Tromsø.
From Oslo, catch the train all the way to Bodø (about 20 hours), changing at Trondheim. Either leg can be an overnight train. The second leg is particularly beautiful, although it is handy arriving in Bodø in the morning to catch the afternoon ferry to Stamsund.
Or, from Tromsø, catch the southbound Hurtigruten, winding through the fjords all the way to Stamsund. This takes around 24 hours and you will have to book a cabin.
Green: Travel overland (bike, bus, train — whatever floats your boat!) to Copenhagen, and continue on all the way by night train to Narvik, via Stockholm (about 24 hours). Rent a car (or hitch hike) from Narvik to Stamsund. It's a stunning 4 to 5 hour drive.
Athletic: Cycle all the way. We have a friend who did this. Norwegians, unlike the Romans, build their roads around (mountains), over (water) and through (more mountains), so given the terrain, they're a very comfortable ride. Nevertheless, this person gets double cake at every sitting.
Accommodation
Stamsund Youth Hostel: This is traditional hostel with a warm, convivial atmosphere and a stunning location. It is a short walk from the ferry quay, about five minutes beyond the Yoga studio. There are three types of accommodation: dormitories, private rooms and private cabins ("Rorbu"), each priced very reasonably. Hostel guests also have use of the fishing boats and equipment for a trip out on the water, if the weather is calm. The hostel's communications are charmingly stuck in the last century, so you won't be able to book online. Don't be put off by this or the "no frills" communication you will probably encounter with Roar (the hostel owner) on the phone. It's a special place, and if Roar (or his helper Cecile) says you are booked in, you can count on it.
Lofoten Live Hotel: If you prefer a space where someone will take care of your breakfast, supper and make your bed, this is the one for you. It's less than three minutes walk from where you'll get off the boat, and about five minutes to the Yoga studio.
Lofoten Panorama: If you're looking for the extra special Arctic residence, you can't hope for much more than a private apartment at Lofoten Panorama. The views from here are truly breathtaking. So you can spend your evenings cooking with probably the best backdrop of your life.
All accommodation options are comfortably within ten minutes walk of the studio, so you have the freedom to pop back at any time to take some you-time. And for anyone wishing to eat or drink out, there is a restaurant and bar called Sjærbrygga a short walk down towards the ferry quay. Self-caterers will find two shops: a large-ish supermarket at the ferry quay, and a smaller local supermarket right next to the Youth Hostel.
---
Contact Tim and Anna:
FREEDOM OF MOVEMENT
POISE AND BALANCE
FREEDOM FROM TENSION